About Bealevon Nolan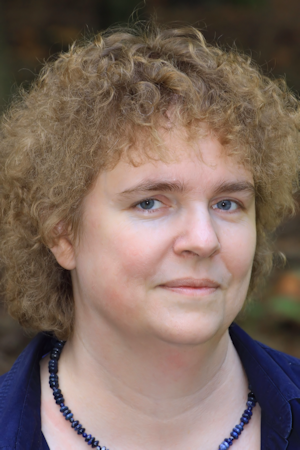 Bea:

Reading, reading – what's more beautiful than a book? Between each cover lie many worlds to explore! Having spent my youth in an array of libraries, it is no wonder that the attic of my home is filled with crates full of books.

Being a fast reader and due to the small German romance book market, I was forced to turn to the English language originals at last. This improved my English so much that I worked several years for a German publisher as an English reader in between other jobs. My first love of m/f romances burnt out after a decade of mind clouding stories in the mid-nineties, and I turned back to my hobby of reading about historical events.

Delighted by the invention and spread of the ebook, I tentatively tried some free ones. One of those happened to be a m/m romance and I was caught, hook, line and sinker. Discovering books that were diamonds as well as coal shaped my taste. Aside from fluffy fantasy and fairy tales, I like action and fighting in books. And there are definitely not enough of them on the market!
For years, I dabbled in fanfiction and enhancement of existing stories for my own enjoyment, continually pulled between reading more and writing by myself. As soon as my son moved out, I grabbed the opportunity of self-publishing at last, sat down and wrote – in English… although my high school English teachers probably turn over in their graves as I was a mediocre pupil at best. I get much needed solitude for working out the details of the chapters while walking my dog twice a day. No effort is spared to make sure my stories are logical and believable, yes, even the fairy tales...
I live with my husband and my dog in northern Germany and love to hear from my readers!
Why read male/male romance? Some thoughts....
(with the gracious permission of the author Eli Easton)

Men make up part of the audience, but women are the biggest consumers. Why do women like m/m romance? Lots of reasons.

- Long-time readers of traditional romances may be bored with the same-old-same-old.

- Well, it's two men. Many women find the idea of two men together particularly erotic. Double the pleasure, double the fun?
- M/m not only offers new character dynamics and new erotic possibilities, but also a host of new 'conflicts' and angst options, always a key part of any romance subplot. These include things like being in the closet, being (supposedly) straight, being in denial, issues around school, a sports career, military or traditionally macho profession. And, hey, what if they're both tops?
- It expands one's horizons. Many of us have never had to think about LGBT issues. It's interesting and eye-opening.

(And many of us writers think it ultimately has a social impact as well.)